We support major types of images including GIF. If you're wondering why you should add media to your topics and when to do this, take a look at this article.
In this article, we'll show you how to add an image to your step.
Adding an image
To add an image:
In the Authoring Tool, while you're adding a step, scroll down to the Step Options Panel. In the WYSIWYG editor, click the image button.

Provide the picture URL, placeholder text (this text will be visible if the picture doesn't load), and alignment. The current picture dimension will add automatically, you can edit it to make the picture fit the step window.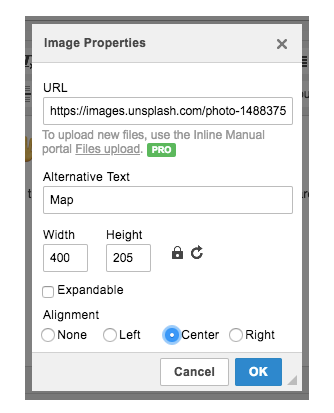 You can get the URL of the image by right-clicking at the image and choosing copy the URL address.
Standard PRO and Enterprise plans users can take advantage of the file upload feature. With files upload functionality you can upload your images directly to the Inline Manual portal. In case you already host images somewhere else, you can paste the whole URL of the image.
Read more about files upload here.
Mark Expandable option if you want the image to expand when clicked. It is especially useful when you have bigger images. This way, the step will remain small, but the user will have the option to view the full picture.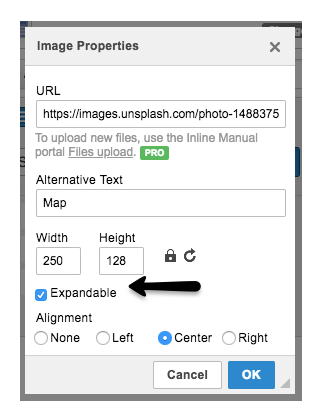 Confirm adding an image with the OK button.
Done!
After adding an image, you may want to adjust the width of the step. You can do it in the Misc panel in the Authoring tool: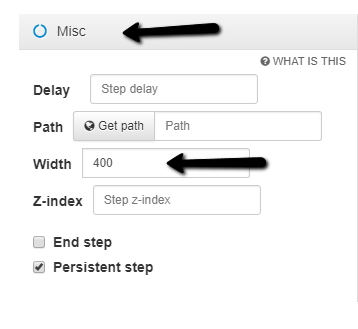 Read more about the Misc panel here.