By default, all topics you create in Inline Manual are visible in the widget. And those topics are visible for each of your users. But you may want to display topics only to specific segments such as for example, new users.
To make sure that your users see only the most relevant content, we'll show you how to assign topics to segments.
Assigning topics to segments
To assign topics to segments:
Go to Sites and choose a site you want to make changes for.

Go to Topics tab.




Edit the topic. You will see default segments, and segments you created.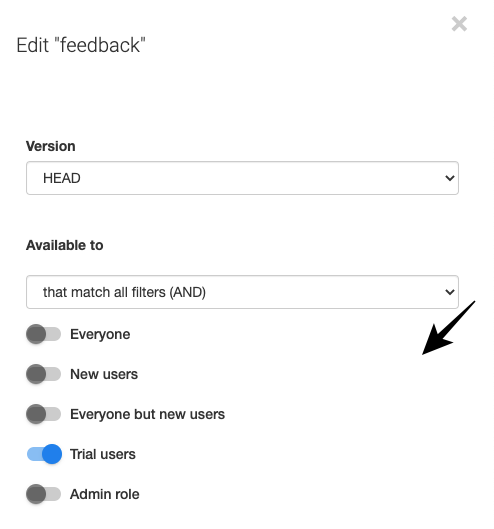 Toggle the segment you want to assign to a topic and update the topic. You can select the operator AND or OR as needed. If you select OR, the user can be a part of any of the selected segments. If you select AND, the user has to be part of all of the selected segments.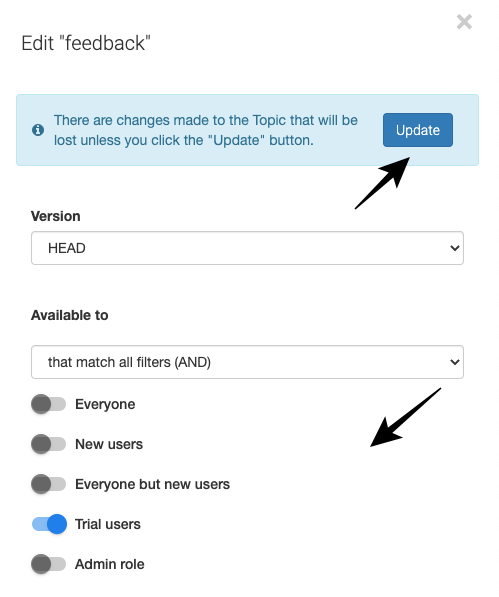 If you want to show it to all your users, deselect all the previously checked segments.
Well done!
Related articles